How to Keep Kids Happy on a Rainy Day in Barcelona
Find out what cool places to go to and interesting things to do in Barcelona with busy kids on a rainy day.
Barcelona is a vibrant and outdoorsy city full of festivals, outdoor restaurants, street performers, and days at the beach thanks to the incredible Mediterranean weather. So what's a family with kids to do in this city on the rare occasion when it rains?
While Barcelona only sees a handful of rainy days each year, getting stuck in one can be a real inconvenience. Take it from me, as an expat living here for almost four years. Compiling my list of 30 Things to do With Kids in Barcelona was a breeze since many of the activities are of course outdoors.
But this one required a bit more thought and research. Not to mention, creativity when it comes to things like public transportation. Lord knows one of the toughest things to do on a rainy wet day is to get stuck sitting at a bus stop waiting for your ride.
So read on if you're planning to visit Barcelona and see rainy days in the forecast.
How to Keep Kids Happy on a Rainy Day in Barcelona
For Sports Lovers & Active Kids
Right next to Camp Nou this indoor fun center includes 12 lanes for bowling, an arcade, pool/foosball tables, bar and restaurant. And I must say, the food at the restaurant is quite good – especially for a bowling alley!
Light, music, dry smoke and lasers – who could ask for better entertainment for your kids than that?! Adults can relax at the restaurant/cafe while little ones run around and burn off steam. This is your chance to catch your breath after days of sightseeing!
My son particularly loves coming here with friends as they race one another up steep climbing walls (in full harnesses of course!) Beat your personal best or try to top the center's all-time fastest rock climbing record on the advanced adult walls.
A massive indoor trampoline park, the largest in Barcelona! Watch your kids fly through the air as they soar through various trampoline activities – cliff jump, dodge ball, slam dunk. Once they get tired of bouncing they can have a go at the X-Park obstacle course, a test of strength and endurance. Minimum age to jump is 3 and the cost is 15 euro for one hour. Family passes are also available so everyone can join the fun!
Perfect for little ones up to age 10, this indoor soft play theme park has two locations in Barcelona. We recommend the pirate themed one on Avinguda de Roma, which includes a baby park, infantil area for 3-5 year olds and a play area for bigger kids. Entertaining shows with the cast of pirate staff take place each afternoon, as well. Don't forget socks for the little ones!
For Learners & Museum Enthusiasts
An absolute favorite of all children living in Barcelona. If you're only visiting the city for a short time but can manage a stop here, consider yourself lucky! The museum features a variety of exhibitions, permanent and temporary, that showcase the environment, nature, science, and space.
A special feature is the planetarium and indoor live rainforest! Head up to the third floor where you'll find activities such as Touch & Play for small children. Admission is free for those under 15 and 5 euros for all others. Note, this does not include access to special activities and the planetarium – those must be purchased separately.
Prepare to be amazed at the sight of Leo Messi, Arc de Triomph and a Komodo Dragon all made of chocolate! You'll learn about the origins of chocolate, its significant place in history and exactly how it is made. Children and family activities are also offered, but must be reserved as spots fill up rather quickly.
Entrance is 6 euro each and the museum is open every day (hours may vary). Just be sure not to eat your admission ticket before entering – it's made of…chocolate, of course!
Also known as Big Fun Museum, you and your kids can spend an hour (but not much more) goofing around, taking photos with giant props and being the subjects of optical illusions. It's quirky, it's random, it's perfect for the usual antics that take place along La Rambla. A great rainy day activity to keep in mind!
Perhaps not up to the same standards as the Madame Tussauds of New York City and London, but still – an entertaining afternoon here promises lots of fun photo ops! You're sure to find recognizable figures associated with history, culture, cinema, literature and art. In addition the neoclassical exterior and interior of the museum is awe-inspiring! Children under 5 are admitted free. Others will pay 15 euro each.
This display of modern art honoring Joan Miro is located on Montjuic and was founded with the goal of inspiring young artists. Included in the more than 10,000 items is Alexander Calder's Mercury Fountain. The Mercury Fountain uses liquid metal mercury to create a fountain. As mercury is poisonous, the fountain is kept behind glass to protect the visitors.
Family activities and special spaces for little ones can found on their website. Children under 15 are free and 13 euro for adults.
Pablo Picasso called the city of Barcelona his home for many years and even opened up his very first art studio here. So it's no wonder that the city's museum houses some of his most famous works including The Seated Man and Still Life Paris.
The Picasso museum, opened in 1963, also reveals his deep relationship with Barcelona: an intimate, solid relationship that was shaped in his adolescence and youth, and continued until his death.
For History & Culture Lovers
If you don't mind standing in the rain for a short queue, this one is worth it rain or shine! The most well-known and widely visited attraction in all of Barcelona is La Basilica de La Sagrada Familia which attracts thousands of visitors daily. This UNESCO World Heritage Site is designed by the famous Antoni Gaudi and has been under construction since breaking ground more than 120 years ago. The project is funded entirely by entrance fees and some private donations.
While the exterior facade is spectacular, the inside is equally magnificent and something not to be missed! Tickets can be purchased online for an inside tour either independent, audio guides (recommended!) or in a tour group (not recommended). If you plan to attend the international mass at 9am every Sunday, admission is free.
Before your visit, there are some important things you'll need to be aware of. Read my earlier post for all the specifics (4 Tips for Visiting Sagrada Familia).
Come hungry and leave happy! The most famous market in all of Barcelona, located right off La Rambla, boastes extraordinary displays of fruit, vegetables, meats, chocolates, shellfish…and just about anything else your tummy desires! Celebrating 180 years in operation, La Boqueria started out as a meat market and has diversified ever since.
Since the market is ALWAYS busy, it's best to go with a plan of what stalls to see. Their website includes a interactive map to help you do this!
What is more iconic to Spain than the fighting bull (no Barcelona does not hold bull fighting any more!) and flamenco dancing? Some of the most famous dancers in the world can be enjoyed performing in city center theaters. I have attended Flamenco shows twice now and enjoy the energy, passion and symbolism very much. These shows are best suited for slightly older children, however, as they can run a bit long and tend to be quite loud (from all the stomping dancers).
Flamenco Cordobes also offers drink and meal specials should you choose to incorporate lunch/dinner with the show.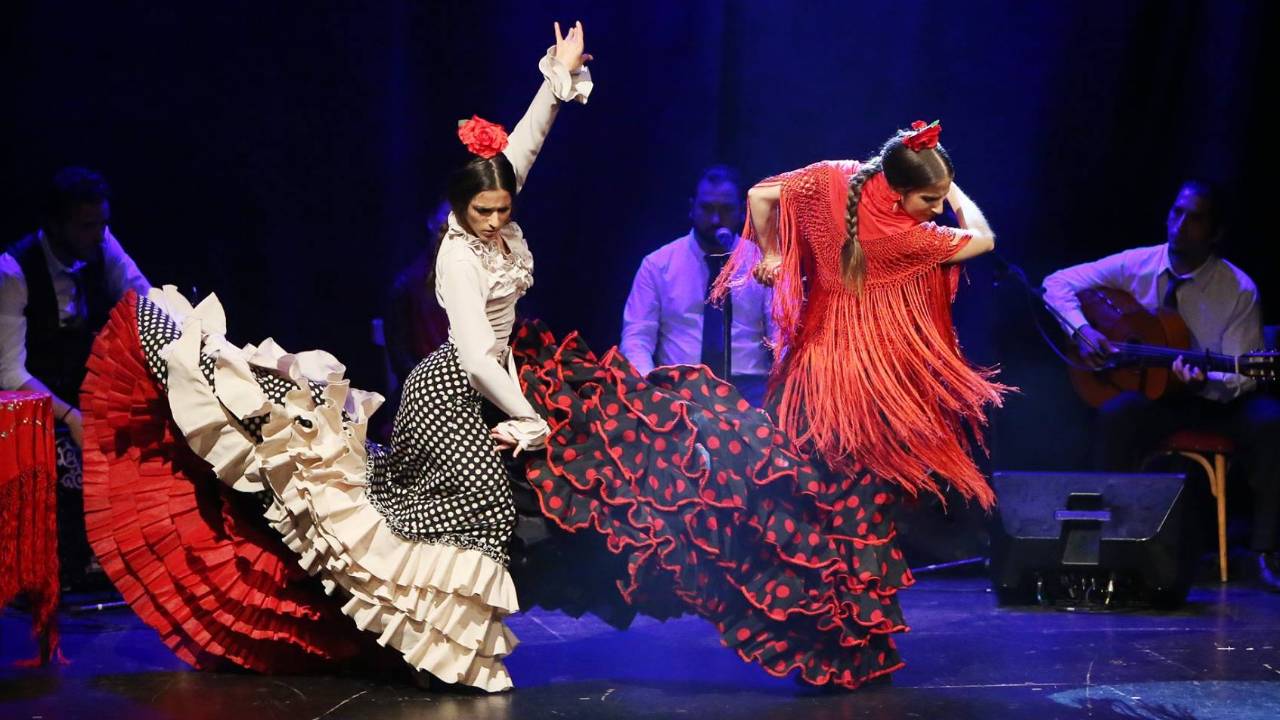 One of the latest trends in Barcelona challenges participants to find clues, answer riddles and crack codes to make their way out of the room. Each room has its own theme, from Gaudí architecture to Roman-era Barcelona, and you and your team mates have an hour to break your way out and try to get the best score.
Lock Clock received the Certificate of Excellence from Trip Advisor, so we know it's a good experience. There are rooms specific for children too so be sure to request when making the booking!